Wedding Photographer in India
WEDDING PHOTOGRAPHERS INDIA:The history of wedding photography starts with a traditional approach. This is the timeless style that you've probably seen time and time again. The hallmark of this style is carefully posed photographs of the key moments. We are the top wedding photographers in India have been shooting weddings for quite some time and you know which weddings are the highlight of our career? The ones where couples, create an experience for those lucky people attending their celebration.. The moments of a wedding are simply priceless. There's nothing in the world that could replace them. They're one of a kind, each so important on its own.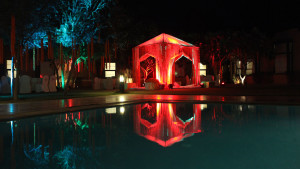 At just the certain place and time, they happen only once. The curtain rises and a unique wedding unfolds before us lucky few. That's priceless.  We have gained a renowned place among the top wedding photographers in India, and are extraordinarily grateful to all of our wonderful clients for the opportunity to witness and document these days of joy and love.
We want you to look back through your weddings photos and no matter how many days, months or years have passed, we want you to feel the same happiness as you did on the day you were married. Being one of the best wedding photographers in India, Our approach is to capture the spirit and emotion of your wedding in an artistic and creative way while at the same time revealing moments that might have gone unnoticed. Your wedding photos are a piece of your legacy.
They will be works of art and they will be just like you: real, fun and filled with love. Our Photography would be the best wedding investment you would made, and it would be a  total delight  to watch and listen as everyone else realizes it, delightedly soaking up all the memories and emotions of your wedding through our artful documentation.
WHEN YOU CHOOSE YOUR WEDDING PHOTOGRAPHER INDIA, YOU'RE NOT JUST BUYING A SERVICE, YOU'RE INVESTING IN MEMORIES. THAT'S WHY YOU SHOULD CAREFULLY CONSIDER A TALENTED PHOTOGRAPHER WHOSE VISION MATCHES YOURS.