Wedding films in Delhi:
Every person you meet has a story. What kind of story will you tell others about your wedding day? Let us handle that part. we push ourselves creatively, to capture all the emotions, interactions, and details of your day so that we can tell your story and show everyone how much fun you had. Our films are handcrafted for each client. Serving a limited number of events each year, we focus on quality over quantity. We love working with other wedding professionals, and respect the sanctity of your wedding day. Each film is produced and edited by our tight knit team. With a detailed focus on both the aesthetics and the story of our films, we proudly present ourselves as producers of best wedding films in Delhi .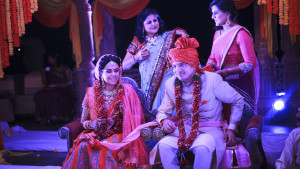 The time we spend getting to know every couple directly contributes to capturing their story, and their uniqueness; it helps in our ability to craft a film that is about them, not just about a wedding. In our premium wedding films in Delhi we capture the little details you've spent months planning, as well as the big moments bursting with emotion. What really makes a cinematic film special though is being able to relive all the fleeting moments in between; the ones you've long since forgotten. You just don't pay videographers to hit the record button, but investing in a unique film that will help you relive your day… one of the only physical things you'll have to take away from your wedding. We giving candid wedding films in Delhi, work hard to ensure that your wedding film is not just an incredible story; it is a timeless work of art. You put a lot of trust in your wedding videographer. After all, you trust them to capture your first steps, first tear, and dance as husband and wife. Here, being authentic is the key. Authenticity is a rare commodity, yet achievable if you have a videographer that can wear several hats. A friend, a professional, a piece of the background, wedding videographer creating cinematic & gorgeous-to-watch films that tell your unique story as it unfolds. From stately homes to festival themed weddings, we love creating new ideas & can't wait to give you a handcrafted time capsule of the biggest and best day of your life….